2017 Vender's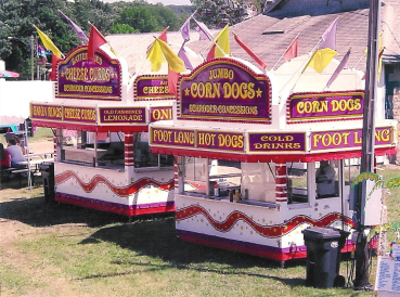 Schroder Concessions
Schroder Concessions has operated at the CVF since 1962 and annulay attends 35 events in 6 different states.
Corn Dogs & Foot Long Hot Dogs
Cheese Curds Onion Rings, Lemonade
Cotton Candy, Sno Cones, Caramel Apples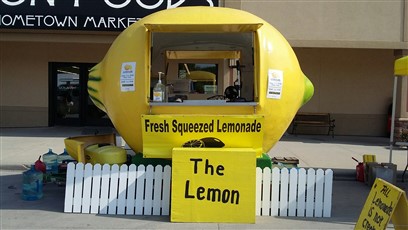 The Lemon
Fresh Squeezed Lemonade.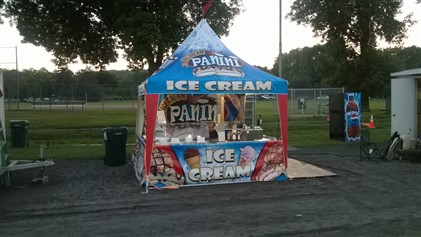 Ice Cream Panini
We are a Ice cream Panini booth and we serve.
Hand dipped Ice cream, Ice cream Panini, Ice cream Slush and Root beer floats.
Delicious Delights
Menu.
Philly Steak Sandwich, Boneless Wings, Gyro-(Chicago Style), Hamburger/Cheeseburger, Hot Dog, Shrimp Basket-(Shrimp with fries), Cheese Curds, French Fries, Gangster Fries, Italian Beef Sandwich, Chicken Sandwich, Gyro Salad, Gyro Burger, Chili Cheese Dog, Onion Rings, Nacho Cheese &Chips, Chili Cheese Fries, Nacho Cheese Fries, The Godfather, Pop(cans), Water(bottled).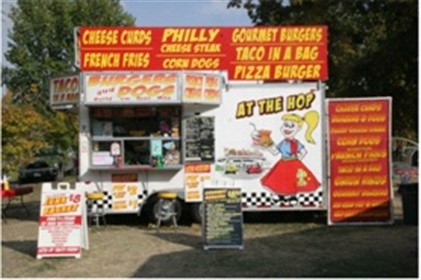 At The Hop
Philly Cheese Steak, Corn Dogs, French Fries, Cheese Curds, Taco in a Bag, Pizza Burger, Gourmet Burgers.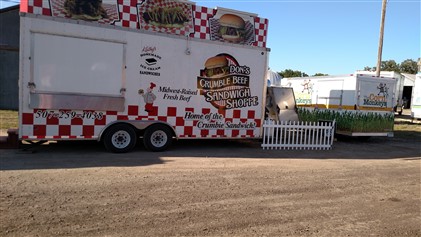 Don's Crumble Beef/Corn Monkeys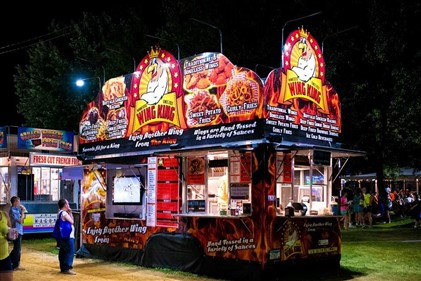 MN Wing King