Cannon Valley Fair Truck and Tractor Pull
Sunday, July 1 2018 4:00 PM
Tractor Pull Registration Starts at 2:00 PM
Contestants must be 18 years of age. 16 and 17 year olds must have parents written permission.
NO USE OF ALCOHOLIC BEVERAGES ALLOWED BEFORE OR DURING THE PULL!
ABSOLUTELY NO ALCOHOL in PITT AREA! Coolers will be checked at pit gate!
Rules are posted on Western Wisconsin Truck Pulling Website.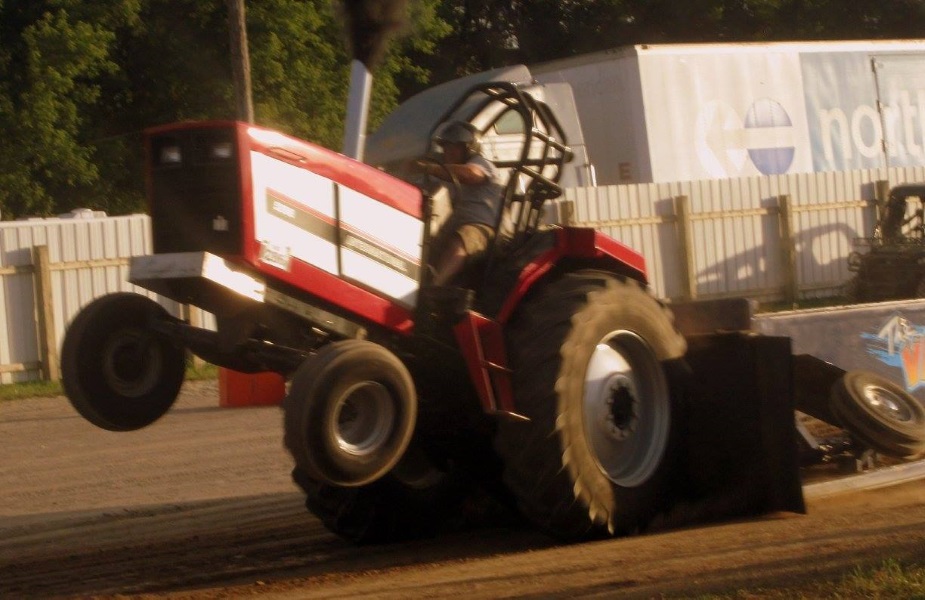 Tractors: Championship Pulling Series
Contact Info: Ben Thurmes 651-775-3209
Stock Non Turbo Class
Weight Class: 10500
Payout: Trophies
Stock Turbo Class
Weight Class: 9500 / 11000 / 13000 / 16000
Payout: Trophies
Open Class
Weight Class: 9500
Payout:
$1100.00
$800.00
$500.00
$200.00
$100.00
Sponsored by Houghton's Auction Service
Pro Farm Class
Weight Class: 10500 / 11000
Payout:
$500.00
$250.00
$125.00
$200.00
$50.00
Sponsored by Matt Maring Auction Service
Improved Stock Class
Weight Class: 11000 / 11500
Payout:
$200.00
$125.00
$85.00
$50.00
$30.00
Trucks: Western Wisconsin Truck Pulling
Contact Info: Ben Loutsch 715-497-2756
Street Mod Class
Weight Class: 6200
Payout:
$700.00
$400.00
$200.00
$100.00
Sponsored by Bauer Roll-Off Service
Improved Stock Class
Weight Class: 6200
Payout:
$350.00
$200.00
$100.00
$75.00
Sponsored by Mike's Auto Parts
Street Diesel Class
Weight Class: 8500
Payout:
$200.00
$125.00
$50.00
$25.00
Sponsored by Cannon Auto Repair
Open Diesel Class
Weight Class: 8000
Payout:
$600.00
$200.00
$100.00
$50.00
Sponsored by Sandstrom Auto Repair