2017 Cannon Valley Fair Youth Open Jackpot Meat Goat Show
Monday July 3rd
Weigh in 4-5:30
Show Starts at 6:00 pm,
Location: Main Show Arena
Contact:
Mark or Margie Wysocki 1(507)263-5615
ENTRY FEE: $15 per entry
Form: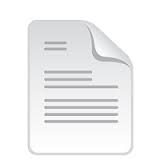 RULES AND REGULATIONS:
1. All decisions made by the judge & show committee will be final.
2. Exhibitors must be between 5 – 21 years of age as of January 1, 2017
3. Each exhibitor may exhibit up to three head.
4. All entries must have a USDA approved SCRAPIE identification upon arrival. Untagged/tattooed animals will be disqualified.
5. Animals must be does or wethers, no bucks will be allowed to show.
6. All wethers/market goats must have their milk teeth in place at the time of showing and be shorn.
7. Wether/market goat classes will be divided according to weight depending on level of entry.
8. Any wether/market goat showing evidence of testicular tissue will be ineligible to show.
9. Exhibitors shall be responsible for the security, safety and care for their animals.
10. Show will begin at 6pm. Show order will be Market does and Market withers.
11. Market Goats will be weighed and all goats checked in between 4 – 5.30pm.
12. All animals must be on the fairgrounds by 5pm. Market goats must weigh at least 40 lbs at weigh-in.
13. Exhibitors are responsible for animal bedding and cleanup of the stalls.
14. The Show Committee reserves the right to refuse any exhibitors entry.
15. All exhibitors entering the show, by paying entry money agrees to the conditions set forth in the above rules.
16. Heath requirements – Health papers from animals originating outside of MN will be required. All goats are subject to an examination by the onsite veterinarian.