2017 Cannon Valley Fair Youth Jackpot Beef Show
Saturday July 1st
Registration 4:00 – 6:00 pm
Show Starts at 7:00 pm
Location: Main Show Arena
ENTRY FEE: $40/head
Form: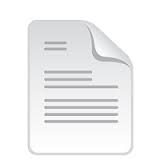 RULES AND REGULATIONS:
1. Open to all youth 21 years of age & younger
2. MN 4-H registration guidelines and rules will be followed
3. Original registration papers are required at check in
4. ID Rules for 2017: official ID #s required for all cattle exhibited in MN (this is not an CVYBJS rule, rather a BOAH regulation). Please provide the tattoo # or BOAH # on the registration form.
For more information, please visit: http://mn.gov/bah/board/rules/exhibition-id.html
5. Breeding Heifers will be split by age
6. Heifers must be born on or after Sept. 1, 2015
7. Individual shows for: (min of 5 head for breed show) Market Heifers, Beef Steers, Dairy Steers, Breeding Heifers
8. Steers will be split by breed (min 5 head), then by weight. Exhibitors must provide proof of breed eligibility, market heifers determined by weight
9. No pumping of animals allowed – violation of this rule will result in disqualification
10. Bedding is NOT provided
11. Barns will be available after 3:00 pm on 7/1/2017
12. Cattle must be checked in by 6:00 pm
13. Release time is at conclusion of show
14. Cannon Valley Youth Beef Jackpot Show Committee reserves the right to reject any entries
15. Health Requirements –Health papers from animals originating outside of MN will be required. All cattle are subject to an examination by the onsite veterinarian.
16. GENERATORS RECOMMENDED!!
17. Cannon Valley Youth Beef Jackpot Show Committee reserves the right to change or modify rules as deemed necessary